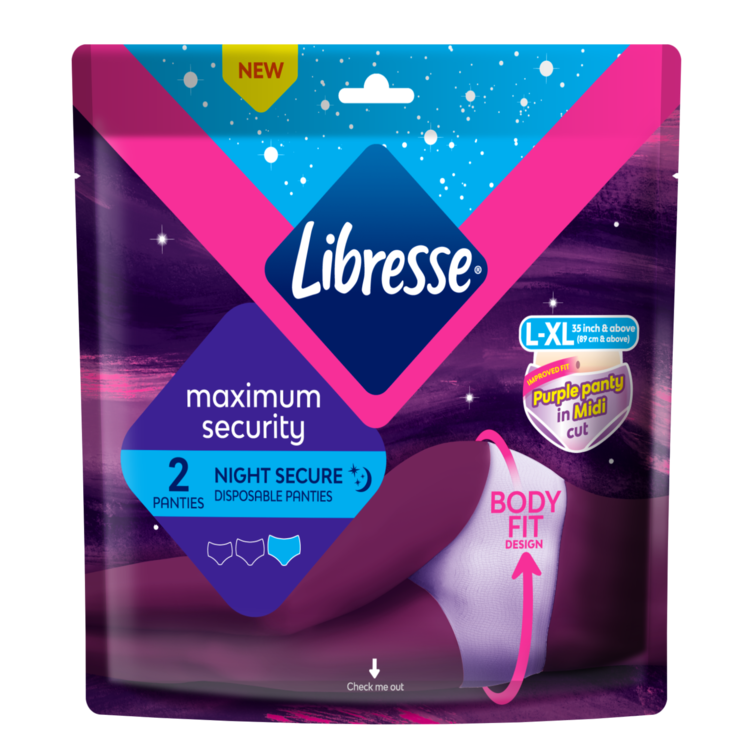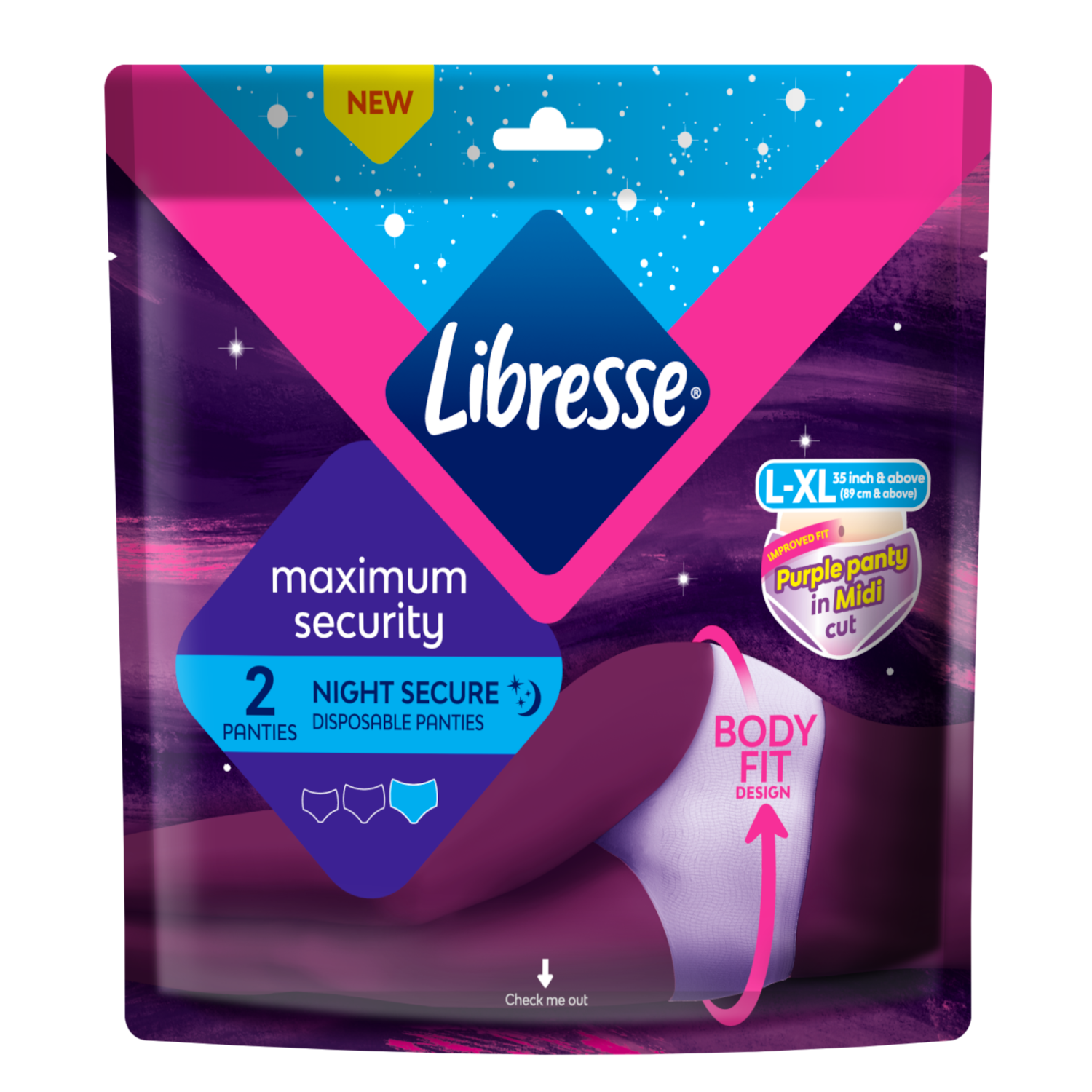 Maximum Security Panties L-XL
Libresse® Maximum Security Panties (L-XL size) is designed for maximum coverage giving you a peace of mind. Body Fit design seamlessly hugs your unique curves to prevent leakage, it also comes with double protection with long and wide absorbent core to prevent side and back leakage plus it is made with soft cottony material and 100% breathable.
super-heavy flow
V-Flow meter
Every woman's flow is unique. So use our V-flow indicator to find your ideal towel. The higher the level of red in the V, the more absorbent the towel.
Body Fit Design

Maximum Security

Breathable

Made with 100% Virgin Pulp